Welcome to Forrest Long Fine Art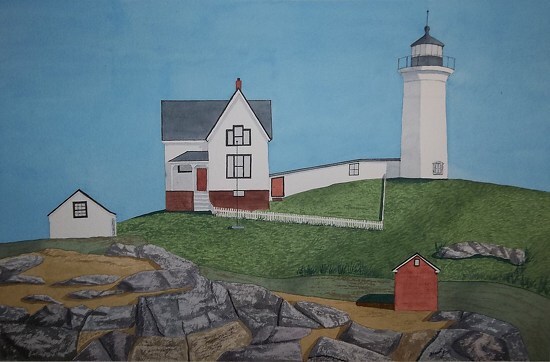 Thank you for stopping by to view my art. The art displayed here gives a sense of my focus and taste, what I like to record. Much of my work is influenced by living for years by the ocean and in rural settings of Atlantic Canada. Many of my paintings capture buildings and boats and other objects in a state of decay and disrepair. I seek to capture "the artistry of decay" and record my impression before the actual thing disappears. Everything has a story to tell, whether it's an old house that has seen generations of people pass through its doors or an old fishing boat that has served well it's captain and crew over the years. Nothing lasts forever and I'm aware of that as I seek to capture pieces of passing history.
Although I presently live in Alabama I spent most of my life in Atlantic Canada and it still occupies a focal point of my work. I am not a portrait artist but if you have a scene you would like me to paint on commission I can give you an estimate and do a painting for you.
Enjoy your visit. Please email me (fogboundf@gmail.com) if you have any questions or are interested in making a purchase.

In these uncertain and fluxuating economic times art represents a stable investment. It is one thing that you can invest in and receive a tangible and aesthetically pleasing return that will increase in value over the years. All of my work is guaranteed original. Watercolors are matted with acid-free matte board and framed under glass. The oils are framed as well. I will ship, insured, world-wide.

"The significance (and ultimately the quality) of the work we do is determined by our understanding of the story in which we are taking part."
- Wendell Berry
BRIGHTEN UP YOUR WALLS WITH SOME NEW ART! NEED A GIFT FOR A SPECIAL OCCASION? CONSIDER GIVING ART!